Bucher Consulting for Human Resources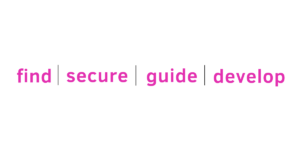 Bucher Consulting for Human Resources – BC4HR – helps employers master HR so you can get back to business. Our broad Human Resources offerings deliver comprehensive support for your business to grow and succeed. What sets us apart? Deep industry knowledge from 30+ years of HR experience.
Founder Cathy Bucher's diverse HR expertise spans large corporations, early-stage startups, and small business across public and private sectors, including Honeywell, General Electric, and Epicor Software Corporation (DataWorks).
Evaluate First, Solve Second. We focus on identifying the root of the problem first before offering the appropriate HR solution, customized to your specific needs. HR may not be one size fits all, but BC4HR services fit any business.
Cathy Bucher, Founder and Principal Consultant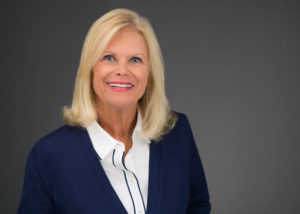 It's nice to be involved (and recognized)…
Winner, San Diego Business Journal Women Who Mean Business Award
Three-Time Nominee, UCSD Athena Pinnacle Award
Co-Founder, Athena Technology Affinity Group
Executive Committee Member, San Diego Science Alliance
About BC4HR
SOLVING WORKPLACE ISSUES TO SUPPORT BUSINESS GROWTH
HR Projects
Specialized assistance for individual HR projects: Employee Handbooks, Benefit Plans, Performance Management, and more. Various fee structures available to accommodate your needs.
Legal Compliance
Thorough audits evaluate your processes, procedures, and policies for legal compliance with Federal and State Employment Law.
Staff Development
Trainings prepare your managers to successfully navigate workplace scenarios. Our Employment Law sessions give managers the confidence to manage effectively.
Outsourced HR
As your dependable HR resource, we learn your business's unique challenges and handle all aspects of HR so you don't have to. No more navigating the murky waters of HR alone.
CLIENT TESTIMONIALS
Our Customers' Success
"
"
Cathy – has assisted our office over the years with HR policies and tough hiring/firing decisions. We couldn't be more happy to have worked with Cathy in the past and look forward to working together more as we continue to grow.  When in comes to Human Resources Consulting in San Diego, look no further than Cathy Bucher. Thanks, Cathy!
Billy Westbrook
Founder & CEO of Scrubblade, Inc.
When looking for a Human Resources Consultant in San Diego, Cathy is everything you would want to support your business and employees. Cathy is knowledgeable, organized and up to date on current rules and laws which is very important to us and our business
Kailynn Bowling
CoFounding Partner, ChicBlvd, Inc.
Cathy has become a key consultant for our small business. As we have grown from 14 employees to around 30 we have come to recognize the importance of organizing our HR business practices to protect the business, honor our employees and to clearly communicate expectations. Her services are unique because she takes the time to learn about our company and helped us develop a plan and solutions to propel our business forward. She responds to questions quickly and has been readily available for meetings and phone calls. When she says she will get something done she does it, and then some. Thank you Cathy for your help and continued support.
Skye Grayson
Partner, North County and Escondido Physical Therapy
I can't recommend Cathy enough. Our company recently moved away from a long-standing relationship with a PEO and Cathy helped us significantly with moving Human Resources in-house. She has provided expertise and guidance on all of our Human Resources matters, and she is a pleasure to work with. She has kept us apprised of all Human Resources compliance issues and has provided helpful recommendations. Cathy has been able to communicate and work with all of our other vendors (payroll, W.C., etc.) to make sure that our entire Human Resources, Payroll, and Benefits processes are aligned.
Timothy Cho
Operations Manager, World Relief
Our Process
Full-Circle HR Solutions That Deliver Peace of Mind
FIND & SECURE
Save time and resources with BC4HR's 5-step screening process. We'll vet your applicants, deliver a narrowed list of qualified candidates, and develop a compelling offer.
GUIDE
BC4HR trainings guide your managers to perform effectively and navigate fundamental employment law principles. They'll learn the skills to lead independently with confidence.
DEVELOP
Bucher Consulting for Human Resources is your partner in creating and implementing career development plans for employees at all levels within the organization. Your business succeeds when your employees succeed.